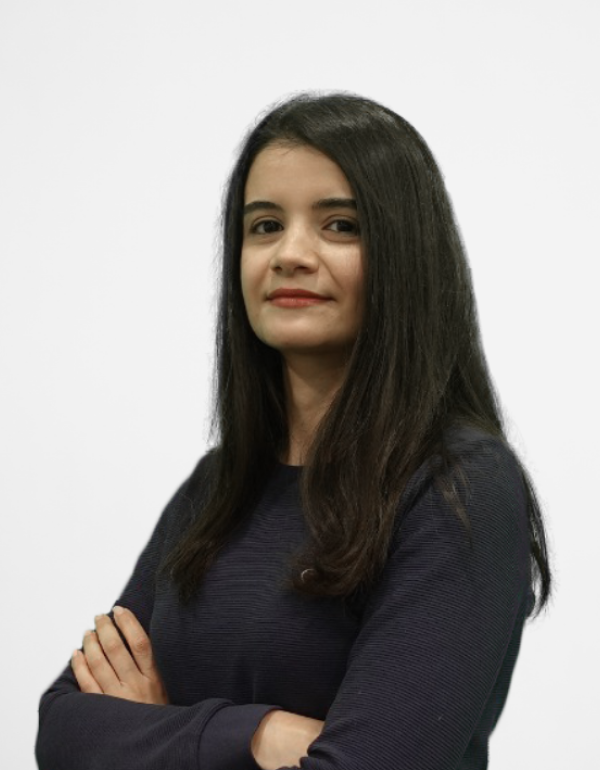 Dr. Sinem Emine Mete
Instructional Design Consultant
PhD:  Educational Technology, Bahçeşehir University (2021)
Graduate: Computer and Instructional Technology Teacher Education, İhsan Doğramacı Bilkent University (2012)
Undergraduate: Computer and Instructional Technology Teacher Education, İhsan Doğramacı Bilkent University (2010)
Research Interests: Instructional Design, Multimedia Design, Technology Integration, Distance Education, Educational Virtual Reality Games and Applications, Educational Game Design, Personalized Adaptive Learning, Affective Computing, Artificial Intelligence.
Dr. Mete completed several internships as an Information & Communications Technology Teacher (ICT) and Educational Technologist at a variety of national and international educational institutions in Turkey while still pursuing her master's degree (2010-2012). During her internships, she offered training to students and teachers, held workshops, and contributed to course design for the improvement of courses in cooperation with subject matter teachers. Her doctoral dissertation is on the design and development of an educational virtual reality game that employs a multidisciplinary approach (Design and Development Research: HezarFEN VR Educational Virtual Reality  Game). Dr. Mete was also granted financial support from the Scientific Research Projects Unit (BAUBAP) at Bahçeşehir University for the development of the virtual game proposed in her dissertation.  She is the co-owner and co-author of several patents and academic studies, respectively, a broad array of fields, in particular personalized learning, intelligent tutoring systems (ITSs), design of new learning spaces, affective computing, artificial intelligence. 
Dr. Mete started her professional career at Intel Turkey where she worked as an Educational Researcher on educational technology projects at the Research and Development Center from 2014 through 2016. She continued her career as a Lead Researcher and Research Consultant at Tarentum Artificial Intelligence Research and Development Center from 2017 through 2018. Her main responsibilities included research design, planning of the entire research process in cooperation with stakeholders, offering training to trainers and students on a broad array of subjects, collecting research data, analyzing collected data, preparing scientific publications, and presenting these publications in national and international academic settings. The TÜBİTAK-funded project Adaptive Learning Project in which Dr. Mete also took part as an educational researcher was awarded the Learner Engagement Awards - Excellence in Innovation by the Association for Educational Communications and Technology (AECT), a world-renowned international organization in the field of education technology.  
She has been working as an Instructional Design Consultant at the Office for Learning and Teaching Enhancement (OLTE) at Özyeğin University since October 2020. As an Instructional Design Consultant, Dr. Mete offers consultancy to faculty members at the Faculty of Business, the Faculty of Architecture and Design, and the Faculty of Aviation and Aeronautical Sciences within the framework of techno-pedagogical framework by following the latest scientific research, projects, and practices in the relevant fields of university education.
Tag
danışman, danışmanlar